2002 AUDI AUDI S6 AC Compressor Used
AutoZippy.com connects used 2002 AUDI S6 AC Compressor parts buyers with reliable used 2002 AUDI S6 AC Compressor sellers who have compatible parts and are interested in helping car owners locate and buy recycled, junkyard or salvaged used parts at prices up to 80% cheaper than new ones, with warranty and delivered direct to the door steps of the buyer.
If you are a reliable AUDI S6 AC Compressor salvage or junkyard dealer or dismantler, or just an interested seller you can email us your price quote along with picture and other details of the part.
Buyers who submit parts request for 2002 AUDI S6 AC Compressor shall have their request forwarded to a nation wide list of reliable AUDI S6 AC Compressorsalvage yards.
| Year | Make | Model | Part | Description | Miles | Price | Dealer |
| --- | --- | --- | --- | --- | --- | --- | --- |
| 2002 | Audi | Passat | AC Compressor | AC Compressor 2.8L | 58 | $90.00 | LKQ EASTERN REGION 800-362-9451 608-754-8138 |
| 2002 | Audi | Passat | AC Compressor | AC Compressor 682-58620 | 188 | $85.00 | Hazers Auto & Truck Salvage 701-282-0441 800-343-6673 |
| 2002 | Audi | A6 Audi | AC Compressor | AC Compressor 682-58620 | 140 | Call | Hazers Auto & Truck Salvage 701-282-0441 800-343-6673 |
| 2002 | Audi | A6 Audi | AC Compressor | AC Compressor | 180 | $75.00 | Lucken Motorsports 218-938-4112 800-532-3203 |
| 2002 | Audi | Passat | AC Compressor | AC Compressor 5-01 2.8 R134A | 137 | Call | Dicks Auto Wrecking 218-732-4220 800-492-4835 |
| 2002 | Audi | A6 Audi | AC Compressor | AC Compressor R134A | 230 | Call | Dicks Auto Wrecking 218-732-4220 800-492-4835 |
| 2002 | Audi | Passatold | AC Compressor | AC Compressor | 167 | Call | Schaefer Auto 218-564-4889 877-536-4858 |
| 2002 | Audi | Passatnew | AC Compressor | AC Compressor 2.8L W-AC | 0 | $100.00 | Budget Auto Parts 800-450-6500 320-763-4231 |
| 2002 | Audi | Passat | AC Compressor | AC Compressor 2.8L AT | 102 | $100.00 | PROFAST AUTO 320-634-3093 888-270-8354 |
| 2002 | Audi | Passatnew | AC Compressor | AC Compressor 2.8L AT AWD | 151 | $100.00 | PROFAST AUTO 320-634-3093 888-270-8354 |
| 2002 | Audi | A6 Audi | AC Compressor | AC Compressor 11-99 4.2L FAC | 255 | Call | Deans Auto Parts 218-829-3561 800-432-3709 |
| 2002 | Audi | A6 Audi | AC Compressor | AC Compressor 2.8 SW | 151 | $75.00 | Jacks Auto Parts LLC 320-352-6063 800-397-6212 |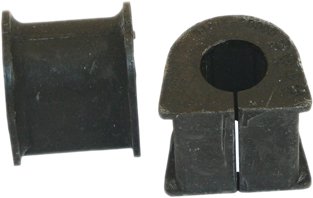 2001 Hyundai Elantra Sway Bar Bushing Beck Arnley Hyundai Sway Bar Bushing 101-6252 01
BECK ARNLEY SWAY BAR BUSHING KIT -- Enough for one sway bar; This is a high quality sway bar bushing kit.. Auto Parts Warehouse has extensive Beck Arnley Sway Bar Bushing catalogs.We are now offering FREE shipping on all Beck Arnley Sway Bar Bushing ord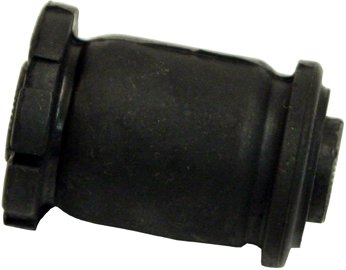 1996-2000 Hyundai Elantra Control Arm Bushing Beck Arnley Hyundai Control Arm Bushing 101-6204 96 97 98 99 00
BECK ARNLEY CONTROL ARM BUSHING, SOLD INDIVIDUALLY -- This is a high quality, direct fit OE replacement control arm bushing.. Auto Parts Warehouse has extensive Beck Arnley Control Arm Bushing catalogs.We are now offering FREE shipping on all Beck Arnley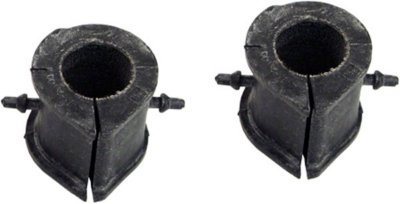 1996-2000 Hyundai Elantra Sway Bar Bushing Beck Arnley Hyundai Sway Bar Bushing 101-6253 96 97 98 99 00
BECK ARNLEY SWAY BAR BUSHING KIT -- Enough for one sway bar; This is a high quality sway bar bushing kit.. Auto Parts Warehouse has extensive Beck Arnley Sway Bar Bushing catalogs.We are now offering FREE shipping on all Beck Arnley Sway Bar Bushing ord
Recent Junk Yard Search for 2002 AUDI AUDI S6 AC Compressor Used Parts
2002 Audi S6 Fender Well,