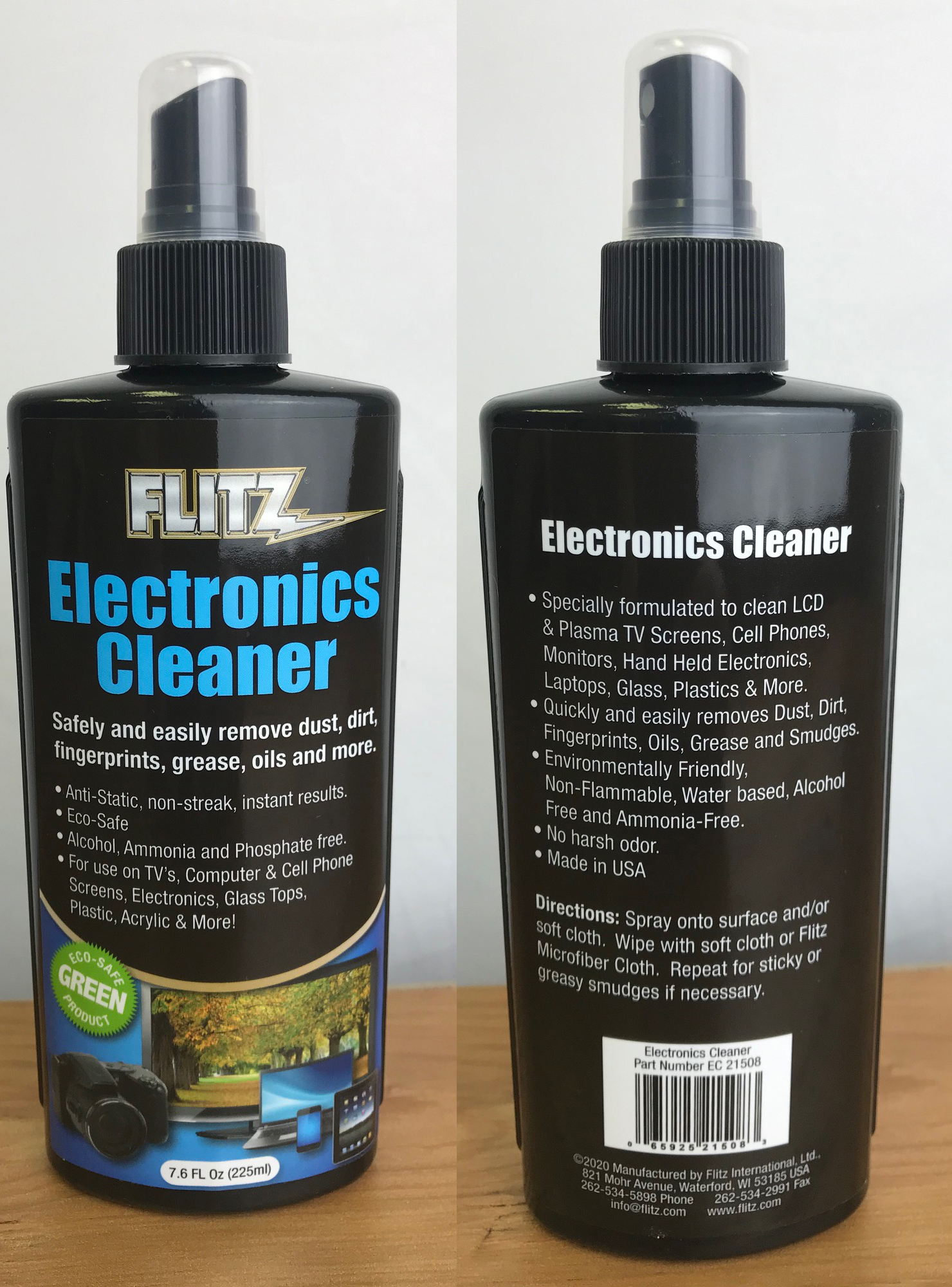 In this article, I will demonstrate why using a professional electronics cleaner, like Flitz Electronics cleaner, is the most effective way for cleaning your automobile electronics components and devices.
A hundred years ago, the first set of cars rolled out off the Ford assembly line. At that time, electronics parts were not even a thought.
The automobile, over the years, has been built with the latest technology to satisfy customers' desires.
These technologies brought speed and efficiency, engine management, entertainment for the traveler, and connectivity and creativity to the driver.
Electronic devices such as the radio, GPS navigation systems, telematics, DVD video, cameras, amplifiers, car diagnosis tools, wifi connections, and satellite did not only make life easier, but they added to the cost of the vehicle. Therefore, cleaning and maintaining these devices will help to keep up the value of your car.
So, what is the recommended method to clean and shine your car electronics?
The traditional way of cleaning automobile electronic devices, both the surface and the glass screens, is to apply water to a damp cloth (preferably a microfiber cloth) and wipe the device. This old method may have worked for the older version of electronic devices and older models of cars and trucks. However, the more modern smart devices should be cleaned and waxed differently. Water, from most sources, is filled with particles that can rub and tear away at the surface of your device, gradually stripping the screen, glass, and plastic surfaces and eventually leaving behind a blur on your screen, slowly waning away its luster.
If you intend to clean your GPS navigation system screen, video player, and car smart mirror/camera, the use of ammonia or alcohol-based products is not advisable. Ammonia products like Windex or alcohol-based products like 90% rubbing alcohol can strip the protective layer of the screen and surfaces, resulting in a dull and decolored look. Once the protective layer is gone, no wax or polish will return its luster. Furthermore, these electronic devices are sensitive; meaning, they are made up of tiny elements that can be easily affected by substances, such as ammonia or alcohol.
If you are going to clean the electronic devices in your car, use the professional-grade electronics cleaner from Flitz. Flitz Electronics Cleaner is FREE from Ammonia, alcohol, and phosphate. The spray is gentle on your devices. Just spray and wipe away, with the confidence of knowing that not only that your device will be clean, but it will also be waxed and protected.
A broken DVD will run you about $500 squid; a replacement of a Nissan or Toyota back bumper will cost about $100 at the junkyard, but as much as $500 at the dealership. Therefore, spend just a little money and get a professional-grade automobile electronics cleaner.
Here are a few electronics parts you can clean with the Flitz Cleaner:
Receivers
Amplifiers
Equalizers
Radio
Bluetooth Devices
Dash Cameras
Backup Cameras
GPS Navigation System
Satellite Radios
DVD Players
Cell Phone Car Mounts
Mirrors
Windshield
Radar Detector